The World Community Film Festival celebrated its 25th anniversary this weekend. Filmmakers from around the world came to showcase their films.

Peter Vorster, a former director with World Community, says it was a great event. These days, he says he's working alongside the campaign tidechange.ca.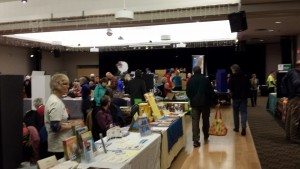 Over 30 films were showcased around the Comox Valley, tackling various social and environmental issues affecting the world today. Films were shown at different venues like the Filberg Centre, Native Sons Hall and the Sid Williams Theatre in Courtenay.