Story by Cole Kelly, 2Day FM Campbell River
CAMPBELL RIVER, B.C- A three-hour rally against provincial sex-ed curriculum didn't fill every seat at the Campbell River Community Centre on Saturday night.
Earlier this week, flyers were delivered around the city inviting residents to attend a "free info meeting" about SOGI 123.
Sexual Orientation and Gender Identity (SOGI) is an initiative aimed at educating students and teachers on issues regarding gender and sexuality in school children.
The flyers used the SOGI 123 logo and had a parental advisory for explicit content warning. It also said the event would be featuring guest speakers Kari Simpson and Jenn Smith.
The centre had been set up for about 300 people, with only around 50 seats filled.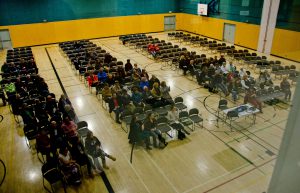 The majority of the people in attendance were senior citizens.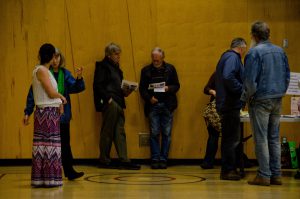 The event was organized by Vanessa Mclean-Webber, who created the flyers calling the anti-SOGI event an "info meeting".
The event came under fire last week from Dave Harper, President of the Campbell River Teachers Association, who said the flyers misled the public.
"It's unfortunate that people thought we were quite misleading, we didn't mean to be," said Mclean-Webber
"We just wanted people to be more informed. That's why we called it an info session."
The meeting lasted just under three hours, and featured guest speakers Kari Simpson and Jenn Smith, both public opposers of the curriculum.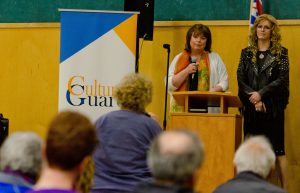 Simpson and Smith both began their speeches by saying the event was not about hate.
Despite those statements, anti-SOGI pamphlets and flyers were offered alongside a book for sale called "The Health Hazards of Homosexuality."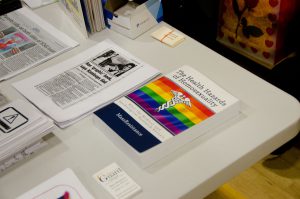 The book was written by MassResistance, a group who was declared an "active anti-gay hate group" by the Southern Poverty Law Center.
Tables also held books that Simpson's group, CultureGuard, believes should be banned from schools.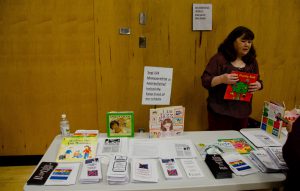 When asked about the literature being given away at her event, Mclean-Webber said she "hadn't had a chance to read it."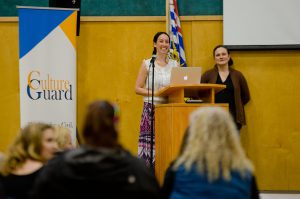 In regards to the turn-out, the event's organizer said she'd liked to have seen more people.
"There was a lot of talk on the My Campbell River Now website, from people who were for SOGI, and pretty much saying that we were about hatred, but they didn't come to this meeting," said Mclean-Webber.
"I would have hoped that there would have been more people here that were for SOGI so we could have a good discussion from both sides."
Mclean-Webber said she hoped to organize more events in the future and bring more guest speakers to Campbell River.