COURTENAY, B.C. – The majesty of the RCMP Musical Ride, pro wrestling, lumberjacks, farm animals, dock dogs, and a carnival: those were just some of the attractions that drew huge crowds to the Comox Valley Exhibition (CVEX) over the weekend.
The CVEX's Mike Trimble said cooler, comfortable weather combined with scads of attractions made for three days of fun at the 144th annual fair, that ran Aug. 24 to 26 at the Comox Valley Exhibition Grounds.
"It was an amazing weekend," Trimble said. "The RCMP Musical Ride was a great experience, (and) the crowds were amazing."
While Trimble didn't have concrete numbers as of midday today, he said attendance was up significantly from last year.
"It was an improvement from last year," Trimble said. "The home and garden show was full, the poultry building to check out the nice chickens and egg display was full, the 4-H had a great crowd… I was surprised but the wrestlers had a great crowd. The logging show done by the Laughing Loggers and Ryan Cook the chainsaw carver was also packed, standing room only (for) every single show of the three days."
It was a historic weekend for the CVEX, with the first-ever addition of the RCMP Musical Ride.
"They won't be back to B.C. till 2022, never mind at the fair if we ever get them back which would be amazing if they did return to this area and join us at the fair again," Trimble said.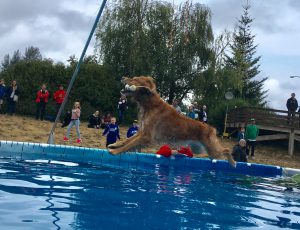 Performers with Pro Wrestling Alliance did a demo at the fair last year but did the full pull this time around, with three days of wrestling action inside an outdoor ring set up in the middle of the fairgrounds.
"It was a full out experience," Trimble said.
The fair focused on agriculture, Trimble noted: "Growing vegetables in your backyard, raising chickens in your backyard, these kinds of things will be moving forward into the future. The food chain will get stretched further as we move further into 2050. I think they expect the consumption of food to double between now and 2050."