COMOX, B.C- Lauren Smith doesn't want any more couches.
Smith, who owns a home in central Comox with a legal basement suite, has had an unusual problem. Since the morning of August 26th, mysterious, unwanted furniture has been showing up in her carport with no explanation.
The first couch was a sectional, dropped off after 10:30 p.m.
"I assumed it was the current tenant but after speaking with them, it was evident that it was not," said Smith, in a message to the MyComoxValleyNow.com newsroom.
"After speaking to all neighbours and my tenant we concluded it was possibly a mistake of address. We disposed of the couch due to the fact it was not in usable condition."
However, the deliveries didn't end with the sectional. This Tuesday, she came home to find another large couch, two nightstands, and a large coffee table in her carport.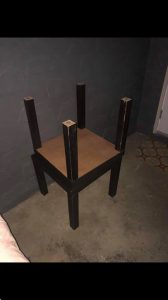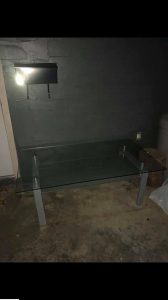 "Upon this I had a discussion with the RCMP and surveillance cameras are now in place," wrote Smith.
"Where this furniture continues to come from is still unknown. Furniture is still in the carport with a note (from her) attached. If anyone has anymore information, please contact the RCMP."
She plans to donate the unwanted furniture, if it's not claimed.