BLACK CREEK, B.C. – Weston Michael Ludwig must have had the music in him on New Year's Eve.
Weston is the Comox Valley's New Year's baby – he was welcomed into the world by his parents Justine and Dan at 9:48 a.m. at North Island Hospital in Courtenay.
Weston, who weighed a healthy seven pounds, 12 ounces at birth, is the third addition to the Ludwig family. He is a little brother to six-year-old Faith and three-year-old Jack.
Justine's due date was Jan. 6, but she started going into labour during a karaoke party on New Year's Eve.
"We were having a wonderful time for New Year's Eve," Justine shared. "I did some karaoke to maybe induce some labour and then came home, put the kids to bed and my contractions had started. So we left in the middle of the night and had our parents come and stay with the kids."
A few hours later, Weston arrived.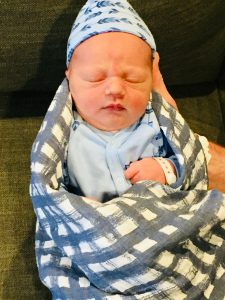 "My husband thought it would be fun to have a New Year's baby but it was definitely not a goal, it was just a fluke," Justine said.
The Black Creek couple said having Weston is a huge blessing.
Justine said, "We were not sure if we would be having a third (child) and so the fact that we're here…"
Continuing Justine's sentence, Dan said, "And he's healthy… that's all you can ask for."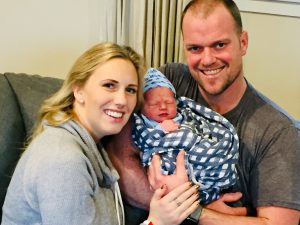 "Kind of a cool way to start off the new year," Dan said. "It's exciting."