CAMPBELL RIVER, BC. – The RCMP have arrested a suspect connected to the robbery of a Campbell River convenience store on Monday afternoon.
Just before 3:00 p.m. on Jan. 21, a man robbed the Jolly Giant store by forcefully taking money from the till.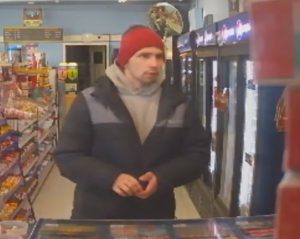 Regarding the robbery, Campbell River Crime Stoppers said on its Facebook page that "This has been solved and thanks for everyone's overwhelming response."
A 27-year-old Campbell River man was arrested on robbery charges on Monday, and is scheduled to make his first court appearance today.
"I believe that his arrest predominantly came from tips through Crime Stoppers," Campbell River RCMP spokesperson Cpl. Ron Vlooswyk. "Crime Stoppers certainly gets wide viewing and the public (is) pretty good to respond quickly."
The MyCampbellRiverNow.com newsroom has reached out to both Campbell River Crime Stoppers and Campbell River RCMP detachment for details.