The newsroom has been contacted about a police situation at the foot of Mission hill just after 9:30am this morning.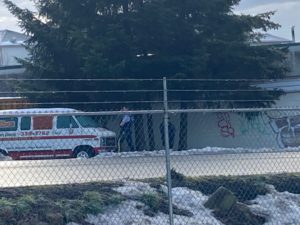 Officers were seen with their weapons ready.
RCMP Const. Monika Terragni confirmed there is police presence in the Back Road/Dingwall Road area in Courtenay, after a report of an incident inside a home which may have involved weapons.
She says police are still there talking to witnesses and do not believe there is any risk to surrounding homes or people in the area at this time.
She added that it would be prudent to avoid the area and allow police to continue their investigation.