Spirits are high as the city of Courtenay celebrates its Centennial. Events are going all week long but the fun's already started!
Loads of excitement from partiers at this weekend's tailgate party at the Comox Valley Sports Centre.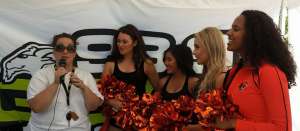 Earlier in the day, families and youth got to take part in the sports festival, with games like bubble soccer, road hockey and football. Tailgate partiers had the chance to chat with BC Lions and CFL alumni like Tony "TC" Collier and Cory Philpot as well as Lions cheerleaders.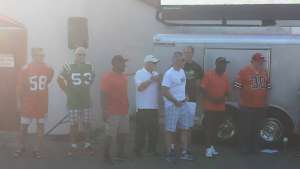 Then the action picked up, with a big screen showing of the Saskatchewan Roughriders vs. Winnipeg Blue Bombers game. The Blue Bombers won 30-26, and the Roughriders suffered an extra blow when starting quarterback Darian Durant went down with an injury early on in the contest. He's been ruled out for the season, putting extra pressure on backup QB Kevin Glenn.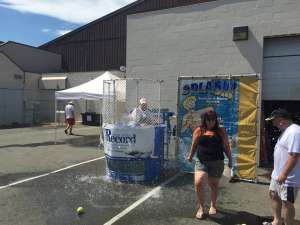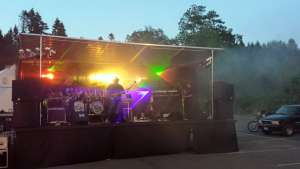 Many notable Courtenay names were in attendance, including former mayor Ron Webber, councilors Manno Theos and Bob Wells and the entire GOAT FM crew, with The Morning Breath's Tymo cooling off in the dunk tank! The night was capped off with a concert by XLR8.
There's a number of fun activities happening this week commemorating Courtenay's 100th birthday. For a full list of celebrations, check out the city's website.