Now Playing
Tears For Fears - Shout
07:33PM Loverboy - Hot Girls in Love
07:29PM Wallflowers - One Headlight
07:25PM Bruce Springsteen - Dancing In The Dark
07:22PM 54-40 - I Go Blind
07:18PM Fleetwood Mac - Dreams
07:11PM Crosby, Stills, Nash And Young - Woodstock
07:08PM Clash - LONDON CALLING
07:05PM Sheepdogs - I Don\'t Know
07:01PM Billy Idol - Dancing With Myself
06:58PM Nick Gilder - Hot Child In The City
06:52PM Guns N\' Roses - Sweet Child O\' Mine
06:42PM Black Crowes - Jealous Again
06:38PM Headpins - Don\'t It Make You Feel
06:33PM BEATLES - Sgt. Peppers/With A Little Help...
06:28PM Foreigner - Juke Box Hero
06:24PM Our Lady Peace - Starseed
06:21PM Warren Zevon - Werewolves Of London
06:14PM Cage The Elephant - Ain\'t No Rest For The Wicked
06:10PM Doug And The Slugs - Making It Work
06:05PM WHO - CHRISTMAS
05:56PM War - Low Rider
05:49PM Green Day - Holiday
05:43PM Kings - This Beat Goes On/Switching to Glide
05:39PM Cult - She Sells Sanctuary
show more ↓
show less ↑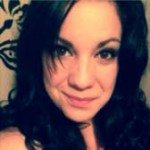 Andrew Davis
Program Director/Afternoons

Justin Goulet
News Reporter/Weekend Host - If you've got a news tip, I'd love to hear from you. You can contact me at jgoulet@vistaradio.ca or call the news-line at (250) 331-4033.
Now Playing
Tears For Fears - Shout
07:33PM Loverboy - Hot Girls in Love
07:29PM Wallflowers - One Headlight
07:25PM Bruce Springsteen - Dancing In The Dark
07:22PM 54-40 - I Go Blind
07:18PM Fleetwood Mac - Dreams
07:11PM Crosby, Stills, Nash And Young - Woodstock
07:08PM Clash - LONDON CALLING
07:05PM Sheepdogs - I Don\'t Know
07:01PM Billy Idol - Dancing With Myself
06:58PM Nick Gilder - Hot Child In The City
06:52PM Guns N\' Roses - Sweet Child O\' Mine
06:42PM Black Crowes - Jealous Again
06:38PM Headpins - Don\'t It Make You Feel
06:33PM BEATLES - Sgt. Peppers/With A Little Help...
06:28PM Foreigner - Juke Box Hero
06:24PM Our Lady Peace - Starseed
06:21PM Warren Zevon - Werewolves Of London
06:14PM Cage The Elephant - Ain\'t No Rest For The Wicked
06:10PM Doug And The Slugs - Making It Work
06:05PM WHO - CHRISTMAS
05:56PM War - Low Rider
05:49PM Green Day - Holiday
05:43PM Kings - This Beat Goes On/Switching to Glide
05:39PM Cult - She Sells Sanctuary