Destination BC held a meeting today at the Kingfisher Oceanside Resort and Spa.
President and CEO Marsha Walden says the event was a way for them to share the 3 pillars of their marketing plan for the next 2 years: captivate, advocate and generate.
Walden says while a lot of businesses can thrive in the sector, some do encounter difficulties.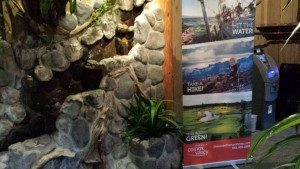 She adds the competition is elevated because it's on a global market, but she says the Comox Valley and all of Vancouver Island offers the best of the best when it comes to the "iconic experiences" Destination BC likes to promote.