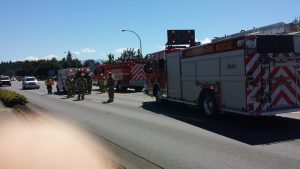 Police and North Island Traffic Services are investigating an afternoon collision in Courtenay.
RCMP Constable Rob Gardner says the crash occurred near Mansfield Drive off of Cliffe Avenue.
He says the road will be closed for multiple hours between Mansfield and 26th Street. Gardner says the collision appears to have been between a vehicle and a pedestrian.
He says several other vehicles were involved as well.
Gardner says the RCMP is unable to identify any injuries stemming from the collision.
The investigation continues into what caused the crash.