The Cumberland Fire Department hosted numerous teams for an auto-extrication competition.
Fire Chief Mike Williamson says the turnout was strong, and a lot of work went into putting the event together, with about 4 to 6 months of prep work.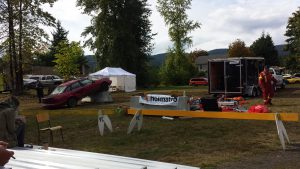 Williamson says the exercise was also a great way for members to improve their rescue skills. He notes trainers are brought in and once fighters are finished their scenario training exercise, they receive tips on how to improve their performance.
Williamson says 8 teams participated in the event, which was held in Cumberland.