COMOX, B.C.- Mounties in the Comox Valley are investigating numerous incidents of mischief at the Phil & Jennie Gaglardi Academy.
The faith-based private school is located at 1475 Noel Avenue in Comox, and caters to students in kindergarten through to grade 12. According to a release from RCMP Constable Rob Gardner, the institute has reported seven cases of vandalism to their property since September.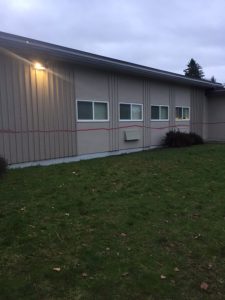 The majority is graffiti-related, but according to the release, for a few days in October, small fires were started on the property.
No major damage has been reported in these cases, although litter and debris have been left on site for staff to clean up.
"We are currently investigating three separate incidents, since the end of January, where unknown person(s) have spray painted graffiti on the building," Gardner said in the release.
"Some of the content of the graffiti was very disturbing, and certainly not what the kids need to be exposed to."
Anyone caught vandalizing property could be charged with mischief. Further information about these cases should be passed on the Comox Valley RCMP or CrimeStoppers.