COURTENAY, B.C- Keep an eye on the ground if you're out in the park.
Since last summer, residents of the Comox Valley may have spotted more than a few brightly painted rocks popping up around the green spaces in the area. Sometimes, they'll have kind messages, animals, or even one large blue eye.
No matter the design, the rocks have likely been coming from the enterprising mother and daughter team of Julia Grey and Kenzie Garnett.
Grey, who runs a page dedicated to the rock hiding, has been out with five year old Kenzie painting and placing rocks since they saw a video about "Kindness Rocks", from which they drew inspiration.
"I looked into groups, couldn't find one around, so we just decided to make our own," said Grey.
"First, we were just painting and hiding the rocks, and then realized that as much fun as it was to hide the rocks, we weren't actually able to find any rocks ourselves. So, to participate in that we started our own Facebook group, and wrote the name of the group on the back so people could join in."
Since Grey started the page, she said that around 100 people have joined, with a spike in recent activity after she and Kenzie hid their rainy-season stock of rocks, which was around 150.
"I think with all of that mass hiding, a lot more people have been able to find us," said Grey.
"So we've had lots of activity on our page in the last two weeks."
Painting and hiding is now one of Kenzie's favourite activities, according to Grey.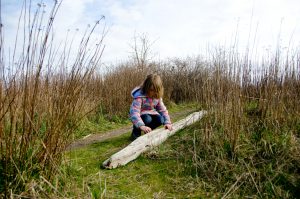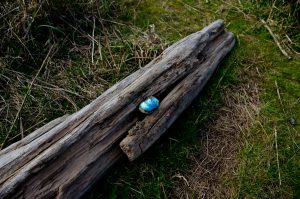 "Pretty much every time I go home, I'm taking eight to ten rocks out of my purse, because as we walk along all I hear is "Mom! That's a good rock to paint"," said Grey.
"It's like a treasure hunt that never ends. You can't really go wrong with that, everybody loves a good treasure hunt, so we'd love to see it grow. Seeing the activity that's been going, she (Kenzie) gets excited. I just started it as the legs behind her movement, because she's only five, but I get excited about it too, to be honest! When I see other people joining the page, and posting pictures, it's a lot of fun to see how it's grown."
She hopes to see the group grow in the Valley, and wants to keep things "light and fun", after being told about the positive effect the rocks had on their finders.
"You can't really beat that," said Grey.
"There are so many nice places to walk around here, so it's given us an opportunity to explore too."
The group can be found on Facebook under "Comox Valley Rocks".