COURTENAY, B.C- The Comox Valley's only Burger King franchise appears to be on its way out.
While the exact reason why remains unclear, notices posted to the franchise's front doors state that the restaurant has closed permanently, effective as of today.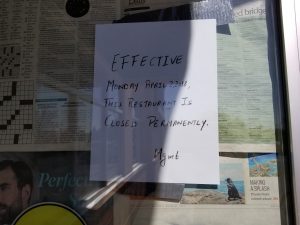 The burger joint shared a building with Boston Pizza on the Driftwood Mall plaza, and it's neighbour still remains in business.
All the front windows and the main door of the franchise are covered by newspaper, and the drive-through has been blocked by milk crates.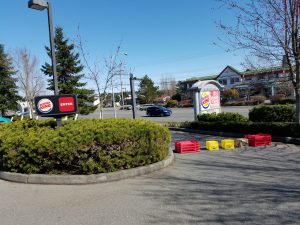 We've reached out to the company that owns the building for more information.