COMOX, B.C. – Comox's mayor is set to go for a spin this Sunday at the Crown Isle Plaza Thrifty Foods.
Paul Ives and his friend Ryan Sykes will be aboard stationary bikes, pumping their legs as part of a spin-a-thon benefiting the BC Cancer Foundation.
They'll be spinning their wheels from 1:00 to 4:00 p.m. on July 22, and donations will be accepted on site.
The spin-a-thon is a warm-up for the Ride to Conquer Cancer, an epic, two-day ride spanning 200 kilometres from Cloverdale to Hope taking place Aug. 25 and 26.
In the event's previous nine years, it has run from Cloverdale to Seattle but the ride is staying north of the 49th parallel this year.
This will be Sykes' fifth year taking part in the ride, and his cancer fight is personal. Sykes lost his dad, Rob, to melanoma 10 years ago.
"His dad was very well known in the local cycling community," Ives said.
"For my fifth consecutive ride this August I will receive a golden helmet and I will wear it with so much pride," Sykes said on his donation page. "Over the last four years I've been able to raise over $12,000 for the BC Cancer Foundation."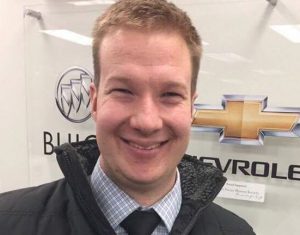 Meanwhile, Ives is training hard for his second ride.
"Most mornings I'm out for a bike ride, usually in the weekdays 30 kilometres to 40 or 50 on the weekends," Ives told MyComoxValleyNow.com. "I think I've put just over 2,000 clicks on my bike this year which is pretty much what I did last (year). I hope to get about 3,000 kilometres (of training) in before we head over there on the 24th of August for the event."
Ives has had family members who have had various forms of cancer.
And the mayor himself has dealt with a relatively mild form or skin cancer.
"It touches everyone," Ives said.
Ives and Sykes are members of the newly formed Rotary Club of Comox Valley. Their hashtag is #cvrc, so the two are going to use the hashtag on stickers that are being created.
"Basically (it's) Comox Valley Rotarians fighting cancer," Ives said. "So there's been a number of Rotarians here in the Valley who have been fighting cancer. It's just the way it is. We're doing that in honour not for any specific members of those clubs but generally."
Visit Ives' donation page by clicking here.