COMOX, B.C. – The heat was back on for the second half of the B.C. Day long weekend, but that didn't keep folks away from a milestone Nautical Days celebration in downtown Comox.
The temperature hovered near or above the 30 C mark on Sunday and Monday during the Town of Comox-run event.
Comox mayor Paul Ives said he didn't hear of any incidents during the 60th annual event that featured a B.C. Day parade and fireworks, 100-plus craft and vendor booths, live music and entertainment, dragon boat races, a fish toss, bullhead fishing derby, and children's activities.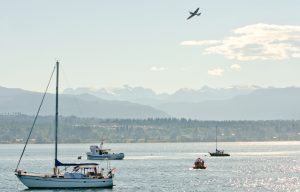 Nautical Days runs simultaneously with the Filberg Festival and Ives said both ran smoothly.
"Certainly the weather was warm," Ives said. "People seemed to stay hydrated. I didn't hear of any issues. It's a real family atmosphere and I think  that's what people take to heart with both of those festivals."
Ives said the parade was so well attended that halfway through, Comox councillors ran out of wristbands that they were handing out to visitors.
Overall, Ives said Nautical Days "went really well."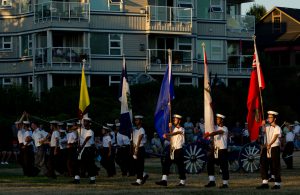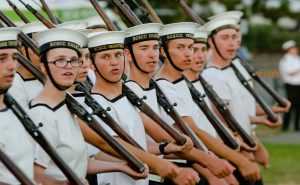 "There were really big crowds throughout the weekend in Marina Park and Filberg Park," he said. "The weather was fantastic, everything seemed to go off really well. I think everyone had a good time. It was quite a weekend."