COURTENAY, B.C- RCMP have confirmed there were no injuries after a collision along Cliffe Avenue was caught on tape on Sunday.
According to a news release from the detachment, the crash occurred around 3:35 p.m.
Security footage showed the crash close to the intersection of Cliffe Avenue and 21st Street.
Two trucks had been traveling in opposite directions along the route when the black truck left the southbound lane, crossed the centre line, and collided with the grey truck.
Both vehicles ended up immobilized in the northbound lanes.
"When police attended, the officer found that the driver of the truck had consumed alcohol before driving," read the police news release.
"A 90 day immediate roadside prohibition was served, several violation tickets were issued and the vehicle was impounded for 30 days."
No injuries were reported from the crash.
Officers are also looking into two thefts. The first was of a bike on September 23rd, outside the Driftwood Mall. The bike is a black and red specialized "Safire", with red handlebars, Fox shocks, and red pedals.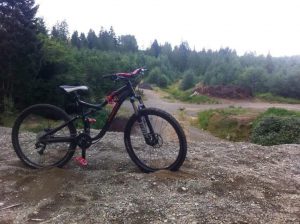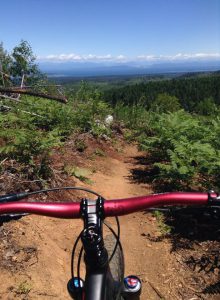 The second theft was of a kayak on September 20th, from the side of a residence in Comox.
The home was in the 1700 block of Quatsino Place, and the kayak is a red Wilderness "Tsunami 145" measuring 14.5 feet long. The equipment included with the kayak was also stolen.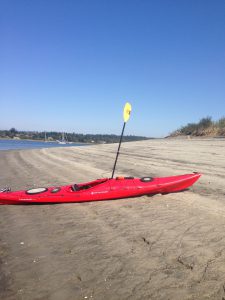 Officers are also investigating the breaking of a window in the 200 block of Courtenay's 8th Street. The incident took place on September 22nd, and the suspect had previously been asked to leave the business where the window was broken before they came back to break the glass.
Police are still looking to identify the suspect.
Lastly, the detachment has recently recovered several trailer hitches that were believed to have been stolen within the last few weeks in the Valley.
"If you have a trailer hitch, please check to ensure it has not been stolen," said Constable Monika Terragni, the spokesperson for the Comox Valley RCMP.
"Additional victims are asked to call the Comox Valley RCMP and report the theft.  A trailer hitch lock is a good way to deter these thefts from happening."