COURTENAY, B.C. – Angela van den Hooven wants to grow her business.
Van den Hooven co-owns Urban Smoke Shop, and has submitted an application to sell recreational cannabis at the store on 5th Avenue in downtown Courtenay.
"Nothing's been approved yet, so nothing's set in stone or for sure, but we're at the part of the application where we had a public information meeting earlier in the week," van den Hooven said. "Probably in February or March, it will go to City Council. So hopefully everything gets approved."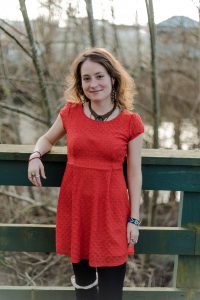 If given the green light by the city, the application goes to the province for final approval.
Van den Hooven, her partner, and his sister opened Urban Smoke Shop seven years ago. Restricted to customers who are 19 years and older, the store sells glass products, vaporizers and some tobacco products such as cigars.
"If we get this approval, we won't be selling tobacco anymore," van den Hooven said. "So we'd have our glass pipes and bongs and vaporizers and hopefully (recreational cannabis)."
Van den Hooven said she has received support from neighbouring merchants.
"Some of them have written letters (of support) for us, and they've signed a petition, I guess you could say, stating that they are supportive of us," she added.
A medicinal cannabis license holder, van den Hooven said marijuana, if used responsibly, is "relatively safe."
"It's not really going to go anywhere, especially with all this new research, and there's a lot of medical users," she said.
"It's been an active part of my life since I got my diagnosis of rheumatoid arthritis 10 years ago."
She said it makes sense that cannabis is used recreationally, as well, with safety and education part of the process.
She added, "Like all substances, they can be abused but I believe that people should have the option. Especially when compared to alcohol it is much safer… but if alcohol is an option for adults, so should cannabis."