COMOX, B.C. – The pieces are falling into place for City Cannabis to blaze a trail in the Town of Comox.
City Cannabis has received both provincial and municipal blessing to open a non-medical cannabis retail store at the Comox Mall.
City Cannabis made a huge step last Wednesday, when Comox council recommended that a non-medical cannabis retail store license be issued to the company.
In a phone interview with the MyComoxValleyNow.com newsroom, City Cannabis CEO Krystian Wetulani mapped out a timeline for the store's opening.
"Our provincial application was ready to go four or five months ago, so we were just waiting on that municipal approval," Wetulani said. "So they have all our blueprints and everything, so we could be, I'd say, maybe two, three months away (from opening)."
Wetulani said he is "excited" about the prospect of being Comox's first non-medical cannabis retailer.
"I think the (Town) of Comox kind of embodies our whole look and feel to our stores," he said. "We really focus on the health and wellness side of it, we incorporate the natural feel that Comox has to offer where we combine the natural furniture and a lot of greenery in our stores to make it feel very comfortable."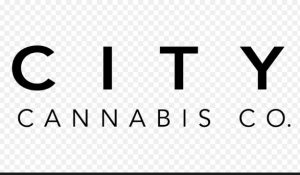 City Cannabis's focus is on education and knowledge about non-medical marijuana and its benefits, according to Wetulani: "We try to be as knowledgeable as we are approachable and I think we are perfectly suited for the Town of Comox."
The next step is a provincial inspection and acquiring a building permit and after that, comes the hiring process.
"The build out is not going to be too major," Wetulani said. "I think more of the furniture and the display cases might take a bit longer than anything."
Wetulani said the view from the store is spectacular, featuring mountains and the Comox Harbour. "It's just incredible. I've never seen a storefront with that kind of view."
City Cannabis has operated in the Vancouver market for nearly five years with the hope of branching out to Vancouver Island. Wetulani hopes, by opening the store in Comox, it will help "change the stigma" surrounding non-medical cannabis.
"We wanted to bring it to the whole B.C. market," he added. "Now we've got locations opening up in, let's say, Comox , one in Port Moody, we'll have one in North Van, so we're looking to maximize our eight locations in the province as soon as we can."