COURTENAY B.C – The full Nymph Falls trail network is now open for the public to enjoy.
The mid-line trail has been under construction since early March and now visitors can use the trail once again.
Late in January of this year, the Comox Valley Regional District announced that the trail down to the falls was getting widened to act as an emergency route, and to be more accessible for people with mobility issues.
The path was set to be widened to 3.5 metres in width, and feature a gazebo at the end of the path.
There were also plans for adding an accessible toilet.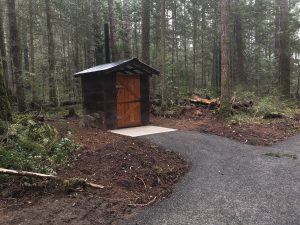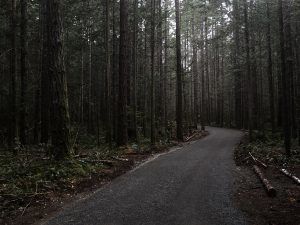 RELATED: https://www.mycomoxvalleynow.com/49330/cvrd-widening-falls-trail-at-nymph-falls-park/
Doug Demarzo, the Manager of Parks for the Comox Valley Regional District says the idea of a shelter at the end of the pathway has been changed to a more simple design.
"We decided that the shelter/gazebo was no longer warranted and have just made the lookout a simple gravel path with a turning radius for a wheelchair at the end," said Demarzo.
The new trail features a wheelchair accessible viewing area, a wider pathway down towards the falls, and an outhouse at the start of the trail.
The trail is now open for the public to use, but Demarzo says some construction could continue in the area to cleanup some of new work.
"There could still be construction activity in the area, with regards to a few fix ups near the trails."