The Cumberland Museum and Archives has received a one of kind award for its work in community programming.
The Governor General's History Award for Excellence in Community Programming was given to the museum for its work on the 100th Anniversary of the death of Albert "Ginger" Goodwin project.
The award recognizes innovative projects that encourage communities to explore and share unique aspects of the past.
To mark the 100 anniversary of Goodwin's death, the Cumberland Museum and Archives led a series of programs and events that engaged the public with history through artistic, academic and immersive experiences.
The activities included tours, workshops, music, lectures, visual art and historical re-enactments. The feature of the project was a community re-enactment of Goodwin's funeral.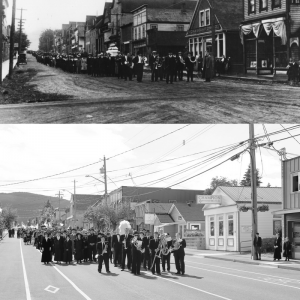 The initiative was planned over the course of two years in collaboration with historians, municipal representatives, artists, writers and volunteers.
Albert "Ginger" Goodwin, was a union organizer who was killed on July 27th, 1918, less than three months before the end of the First World War.
The circumstances surrounding his death were controversial and sparked outrage among workers throughout the province, leading to the Vancouver General Strike on August 2nd, 1918.