Construction has started on a new auxiliary fire hall in Merville.
Kinetic Construction Ltd. has begun the work on the hall being built on the Mountainaire Avian Rescue Society property at Williams Beach Road and the Island Highway.
The hall will be operated by the Comox Valley Regional District in collaboration with Oyster River Fire Rescue.
The construction is expected to be finished in February of 2022.
"I am happy to see construction of this long anticipated Merville fire hall underway," said Electoral Area C director Edwin Grieve. "Not only will it bring better fire protection for buildings and property for many residents within Electoral Areas B and C but also, potentially, shorter wait times in the way of first responders in medical emergencies. This will allow more rural residents to be able to stay on their property. To the Merville men and women firefighters who have been training for certification over the past two years at the Oyster River facility, thank you. Soon you will have your own building and equipment. I greatly look forward to opening day."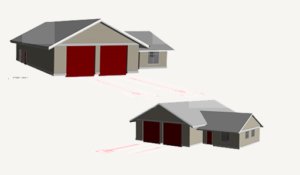 The Comox Valley Regional District is also looking for volunteer firefighters.
Those interested in volunteering can find more details here.