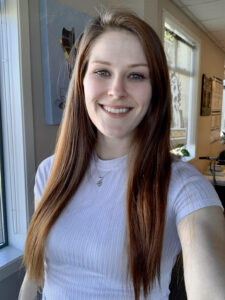 Hey, I'm Mack! You're stuck with me every weekday afternoon and you're gonna like it, God D*mnit. I've been on air in the Comox Valley since 2019 and have zero plans to leave paradise.
I'm so grateful to live and work in the Comox Valley and to get the chance every day to connect with the community and share your stories. We really do live in one of the best places on earth and I love to show off the amazing hiking and adventures that I get done with my corgi, Opie. We share our island experiences to the Jet FM social media pages so you can come along for the ride too! Who knows, I might even show you your new favourite spot!!
I'm a rocker at heart and LOVE taking a look back at the historic moments of the industry and I will always let you know who is up to something new so you don't have to waste your time online!
Hang out with me every weekday afternoon from 2-6pm for a chance to talk ROCK and get a little break from the real world.
Tune into The Drive Home with Mack on 98.9 Jet FM from 2-6PM