COURTENAY, B.C. – A 45-year-old Comox Valley man remains in police custody and faces multiple charges after weapons and drugs were seized in a raid last month.
Following a four-month-long investigation, RCMP in the Comox Valley searched a home, a storage unit, and vehicles on June 16.
Police say over 484 grams of suspected fentanyl, over 885 grams of suspected methamphetamine and over 355 grams of suspected cocaine were seized.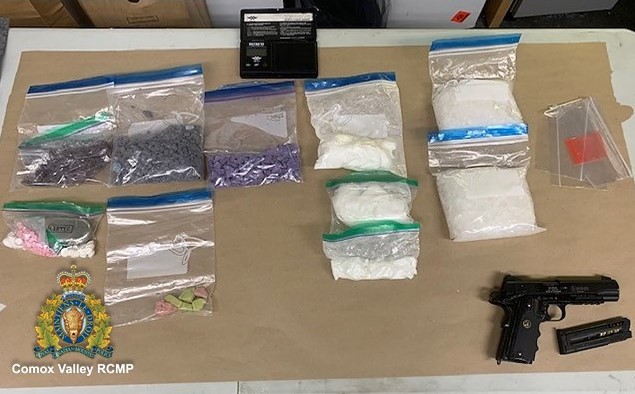 RCMP also seized 15 firearms, cash, packaging, and scales.
"The Comox Valley RCMP is committed to targeting those responsible for the supply of fentanyl and other illicit drugs in our community," said Comox Valley RCMP Insp. Mike Kurvers.
"This seizure has disrupted the criminal activity here in the Comox Valley and undoubtedly saved lives. Several specialized units at the detachment came together to make this happen."
The investigation is ongoing.