COURTENAY B.C. – Dennis Bouman will take the stage at Simms Park next Sunday, August 7th, in Courtenay. His combination of heartbreaking lyrics and warm melodies has captivated audiences throughout Canada. His latest release "Sundog" in 2019 is a heartfelt collection of songs about falling in and out of love, leaving home, and learning to let go.
Joining Bouwman will be Tyler Allen on lead guitar, Michael Rush on bass and Jodie Ponto on drums.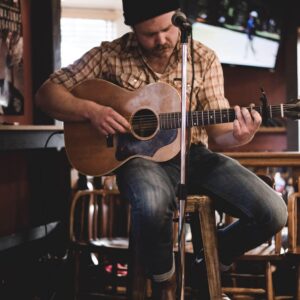 Millennium Park is located by the 5th Street Bridge and across from Lewis Park. The final performance in the Simms Summer Concert Season is on Sunday, August 14 at 7 p.m. and features My Son the Hurricane with a Food Bank Drive. This 12 piece brass/dance crew brings huge energy and audience engagement.