COURTENAY, B.C. – It's coming along nicely.
That's the word from Joanne Schroeder, Executive Director of the Comox Valley Child Development Association, on the CVCDA's latest capital project.
"We're building a brand new autism centre on our property at the corner of 3rd and Cliffe," she said.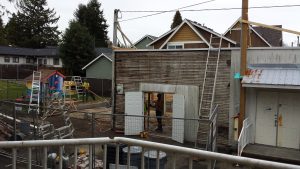 "We are taking down parts of our existing building that have sort of outlived their usefulness because they are pretty old, and we'll be adding another 2000 square feet to our building to house the new autism centre."
Schroeder said demolition work started next week. Now, the CVCDA is waiting on a building permit from the City of Courtenay to proceed with the project. The association was told by the city that they should be receiving the building permit within the next four weeks.
She said they expect to start building by the end of April or in mid-May.
"Our target date for the grand opening is in October," she said.
"We are adding on. We're maintaining our children's therapy centre part of the building, and then ripping down the storage and garbage parts of the building to add on the new autism centre."
Schroeder said they decided to build the new autism centre based on large demand in the region.
"There's a huge increase in the diagnosis of kids with autism, not only in the Comox Valley but around the province and around the country," she said.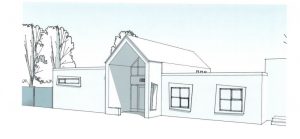 "We found that our existing space, which is in the downstairs of our main building, wasn't meeting the needs and we were having to turn kids away who really did need service. Our board decided to try to invest in a new centre that will allow us to respond to the need a bit better."
The community has shown its support on the project, with the past few Dab & Donate events held at the Avalanche Bar and Grill in Courtenay serving as fundraisers for the project.
"The Child Development Association has received support from so many people in the community for all of the 40-plus years that we have been in existence here in the Valley," Schroeder said.
"It never ceases to amaze me how wonderful and generous people are. Dab and Donate is fantastic. Lots of fun to be had for folks, as well as some money coming towards the new centre, so it's a fabulous event."
Schroeder said anyone who wants to get involved with the new autism centre project can visit the Child Development Association's website through this link.