COMOX, B.C. – Comox council will be considering a change of plans for a new restaurant tonight.
Chris Morrison will deliver a revised development plan for the new Church Taphouse, to be located at 215 Church Street.
About a year ago, council issued a development permit for the property, but since then, the plans have been redesigned, resulting in the need for a new development permit.
"They've reduced the area of the building by about 164 square metres, to a total of 300 square metres," said Comox mayor Paul Ives.
"There will be a smaller second storey, and they will have a reduced footprint. My understanding is that's just related to the cost of building and they want to bring their costs down."
Ives said with approval of the new permit, construction should start on the taphouse shortly, even as early as late spring or early summer.
"Once the development permit is approved by council, there would be an application for building permit – they would have to do their building permit drawings, submit those to the town and then get their permit," he said.
The taphouse will feature an outdoor licensed patio, with a total licensed occupancy of 175 people.
The main floor of the proposed building will contain:
The main taphouse space
An indoor-outdoor bar that can allow customers to be served without having to go inside
An open commercial kitchen
A keg storage cooler room
An unheated bicycle storage and garbage shed
A janitor's room
Public washrooms – including a uni-sex, universal toilet room
A mezzanine level will be used primarily for administration and storage. Ives said the taphouse will create more "vibrancy" in the downtown core, especially with the loss of the Lorne Hotel.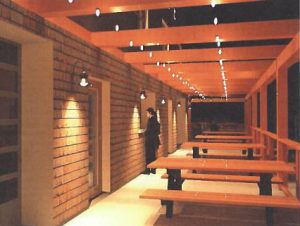 "The public generally thought this was a great idea and I know the downtown businesses were quite on-side as well," Ives noted.
"This is the kind of thing that we are encouraging in our downtown area, we've relaxed parking requirements for this very kind of business, and overall I think it's a good fit in the downtown."
Comox council will meet in council chambers tonight at 5:30 p.m.