COMOX, B.C. – Feet were stomping and the people were dancing as part of a first-ever concert at Comox Marina Park.
The Comox Valley Rocks for Kids event supported the Comox Valley Child Development Association.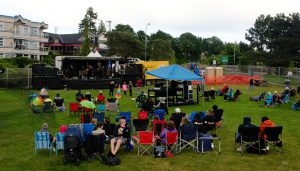 Eight different cover bands took the stage for a nine-hour spectacle. Even with speckles of rain, hundreds of people attended the event.
"I think we sold probably 1300 to 1400 tickets," said organizer Shawn Vincent.
"We've had corporate partners donate money directly to the Child Development Association, and we've got the blanket program going, so some of those people in need are going to get blankets for Dawn to Dawn (Action Against Homelessness)."
Vincent said he "absolutely" wants to put on the event again in 2019.
Funds raised will go towards the Child Development Association's latest capital project to build a new autism centre.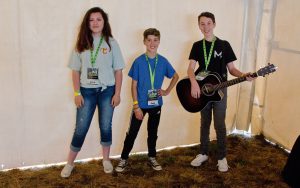 A group of Comox Valley kids got the chance to take the stage and perform in front of the large crowd as part of a contest through 98.9 the Goat.
The event also saw the reunion of Young Gun, who took the stage for the first time in over 25 years to cap off the evening.
Young Gun features three Comox Valley natives, including Juno-award winner Brian Howes.
"We'd like to thank all the great people in the Valley that have supported this, the sponsors and volunteers," Vincent said.
"It's just been a wonderful journey with this thing so far."
-With files from James Wood