COURTENAY, B.C- A wildfire is burning on Forbidden Plateau tonight.
According to the BC Wildfire Service, the fire was reported today. A suspected cause is not yet available from the service, and the location of the fire is listed as west of Helen Mackenzie Lake in the Forbidden Plateau area, close to the foot of Mount Allan Brooks.
It's approximate size is 0.01 hectares.
The control stage is listed as "new".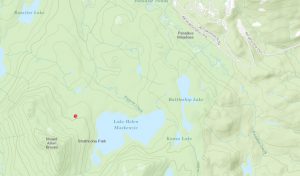 The fire is one of six burning across the North Island area, which can be viewed via this link.