You'll have to wait a little bit longer for Comox Valley's first recreational cannabis store to open its doors.
City Cannabis CEO Krystian Wetulani gave an update to the MyComoxValleyNow.com newsroom.
Wetulani said there are a few minor alterations that need to be done before an opening date is announced.
"It's soon, I promise," he said. "We get a lot of calls and questions. Trust me, I would love to have an opening day (in place) because we hired people, people are ready to work."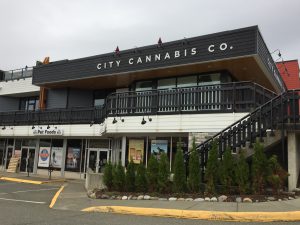 The new staff have lots of experience in the industry, he added.
"They're ready, chomping at the bit to get ready but we're close… we're close," he said.
City Cannabis had its building permit approved earlier in early June, and received both provincial and municipal blessing in March, to open a recreational cannabis retail store at 215 Port Augusta Street.
Wetulani said it's a new industry, so each municipality has its own interpretation of the rules.
The goal, he added, is to open the store in roughly two weeks' time "latest."
City Cannabis's website notes that it has three downtown Vancouver locations already open to the public.
One of them is its "flagship store located in the heart of downtown Vancouver, right off of the iconic cross street at Robson and Granville Street."